High up on an outcrop of rock stands the Renaissance Nossen Palace, visible from afar. It gradually acquired its present external appearance from the sixteenth century onwards.
In 1185 the Knights of Nuzzin are named as the owners of the castle that previously stood on this spot; from 1315 it belonged to the bishops of Meissen, and from 1436 to 1540 to the monastery of Altzella. After the Reformation, the monastery was dissolved and the buildings became electoral property.
Until 1775 it served the Electors of Saxony as an administrative centre as well as a hunting lodge and place to stay when travelling.
A permanent exhibition recounts the palace's varied history and tells of well-known people who have been associated with it. The special exhibition "Traces of Saxony's Past: The von Schönberg Family in Eight Centuries" provides information on this aspect of Saxon history.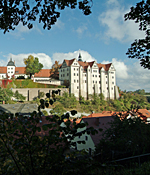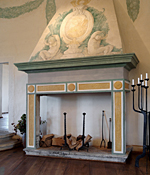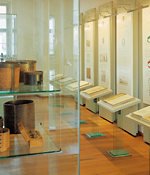 Opening times
April to October:
Tuesday to Friday from 10 am to 5 pm
Saturday, Sunday and holidays from 10 am to 6 pm

closed from November to March
Admission fees
Adults 4 Euro, reduced 3 Euro, children (6-16 years) 1 Euro
Group fee (min. 15 persons) 3 Euro per person

Combined ticket for Nossen Castle and Monastery Park Altzella
Adults 6 Euro, reduced 5 Euro, children (6-16 years) 2 Euro
Group fee (min. 15 persons) 5 Euro per Person
Extras/offers
audio guideguided toursshop
Misc. extras
Combiticket with the Altzella Cloister Park
Handicapped accessible
limited handicapped accessible
Foreign language offers
Guided tours for adults in English by previous arrangement
Educational offers
Guided tours on the subjects: The Knight's Life / Hunting and Official Duties / Life in the Castle / Alchemy
Contact
Nossen Palace
Am Schloss 3
01683 Nossen
Fax: +49 (0) 35242 / 5 04 33